circus podcast by Shannon McKenna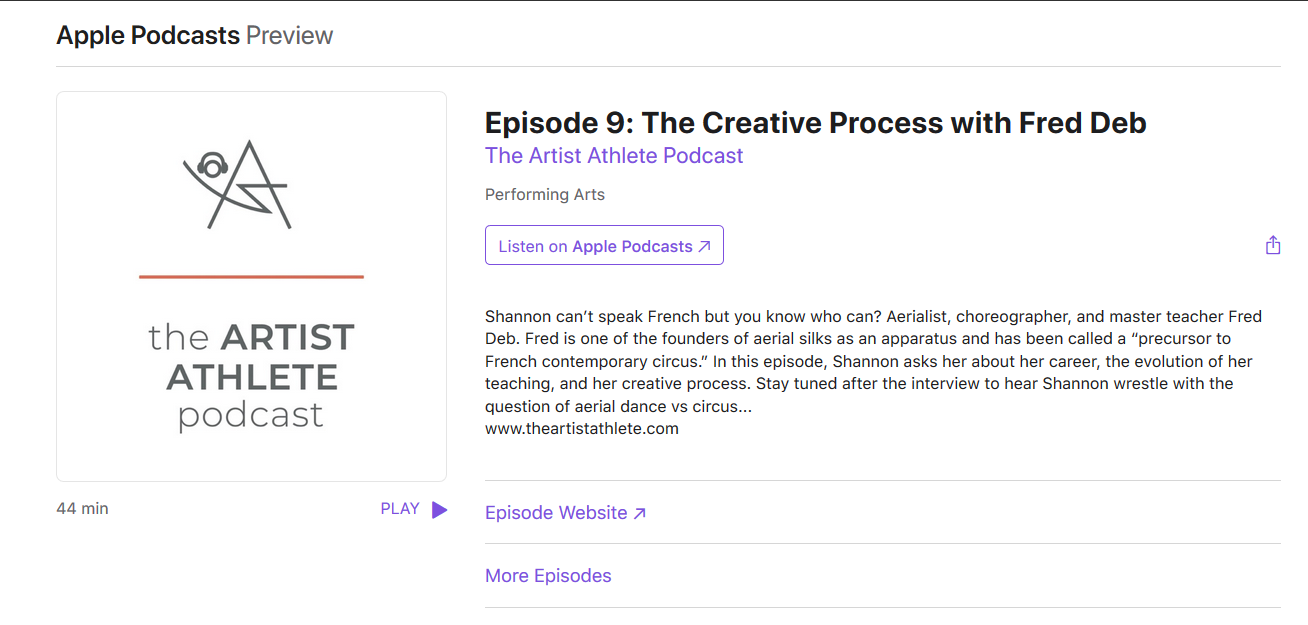 An amazing serie of podcast to listen now, as we have time !
International circus artists talk about their profession, their passion ! All in English … Podcasts dedicated to the Circus world made by Shannon McKenna, Episode 9, you can listen to me talking about my experience, my vision of contemporary French circus.
Aerialist, Shannon McKenna interviews guests from acrobats in Cirque du Soleil to circus therapists and everyone in between. Learn the backstage lives of those who flip, twist, sparkle, and shine under the big top.
Shannon McKenna is an internationally recognized circus performer and coach. For the past decade, she has been a freelance artist: giving workshops and classes across 7 countries and working on and back stage for both traditional and contemporary circus shows in the US, Portugal, Germany, and Australia. She holds a BFA from NYU's Tisch School of the Arts with a concentration on post-modern physical theater (how's that for a mouthful?). She founded The Artist Athlete in 2018 as a means to produce educational materials for aerial artists and a podcast in which she interviews experts in the circus industry about their careers. She currently lives in Atlanta, GA USA, but gravitates towards whichever circus community is the warmest.


To follow Shannon McKenna
To listen all the podcats :
—-
To follow me