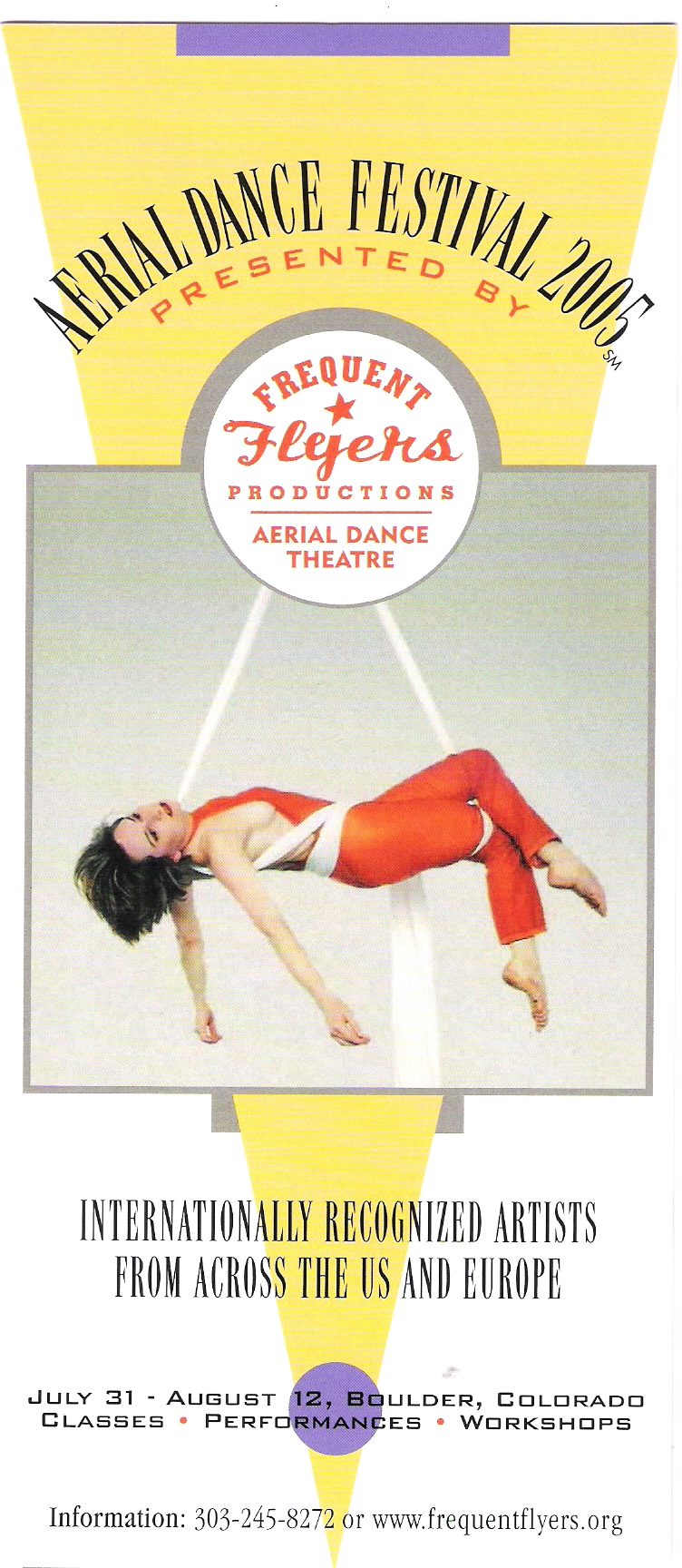 A career as a teacher
Specialized in aerial fabric
Fred Deb' devoted herself very early to teaching, pedagogy always being at the heart of her reflections. In the 1990s, she taught aerial disciplines in Paris, and thus allowed a wide audience to discover them.
In 2004, she was invited to the Aerial Dance Academy in Tokyo.
In 2005, her teaching career took a major turn: she was invited to the Aerial Dance Festival in Boulder, Colorado. For four consecutive years (2005-2008), Fred Deb' promoted the still little known discipline of aerial silk on the American continent, making her one of the first European circus artists to teach "verticals" in the USA. This recognition allows her to achieve a worldwide reputation.
Later, she was invited to many aerial dance festivals around the world:
These festivals are opportunities for Fred to perform and present solos, duets or company shows.
In 2014, Circus Now organized a workshop tour in North America (Boston, Atlanta, New York, Portland, Toronto, Edmonton)
Concurrently, Fred Deb' worked in Central America in 2006, 2008 and 2009 and then at the beginning of 2011 with local companies and also organized public internships. She took part in a Costa Rican training of trainers program in San Jose. These projects were co-financed by the Alliance Française, the Ministry of Youth and Culture of Costa Rica and the Parque la Libertad Foundation.
Today, Fred is regularly invited by independent studios and circus schools around the world and in her locale to lead workshops. Her unique teaching approach is recognized and acclaimed.
Festival les rencontres de danse aérienne
Aerial dance festival between circus and dance
Inspired by the American festival, Fred Deb' decided to organize an event on French soil dedicated to aerial practices. She set up the Rencontres de danse aérienne on the Loire coast in Saint-Nazaire (44). This innovative event attracts professionals from all over the world every year, and students in the process of professionalization from various backgrounds. Training courses in these emerging disciplines are offered for two weeks, in the form of master classes, conferences, introductory or advanced courses. The visiting professors have undeniable international recognition.
In parallel with the internships, a program is expanded each year, which generates a summer event for the creation and dissemination of artistic proposals at the crossroads of circus and dance arts.
The 10th edition of the Rencontres took place from 15 to 29 July 2019
The network of international aerial dance festivals:
www.lesrencontresdedanseaerienne.com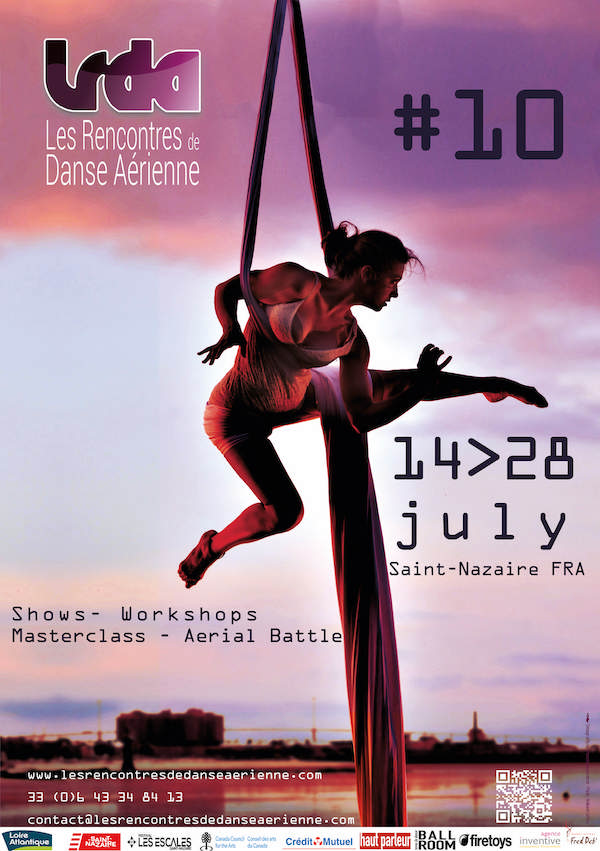 Creation of educational DVDs
learn aerial silks
Fred Deb' develops a particular method of learning aerial silk, based on her professional background, her empirical knowledge and her research, that she wishes to offer to the greatest number of people, in the form of educational DVDs.
Buy the DVD box set
Discover our Youtube Channel
Interventions in graduate circus schools
From 2008 to 2017, Fred Deb' is a guest teacher at the Academy for Circus and Performance Art, AcaPA , Tilburg Higher School of Circus (Netherlands). In 2018, she works at the Rotterdam CODARTS Higher School of Circus.
Since 2018, Fred Deb' has been in charge of the air hub at the Jules Verne circus school, Amiens.
In 2019, she worked at the National Circus School of Rosny sous Bois ENACR.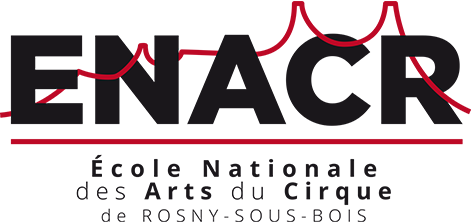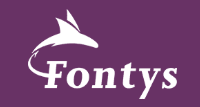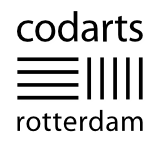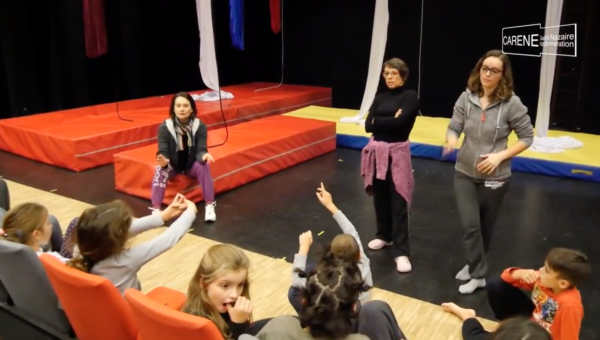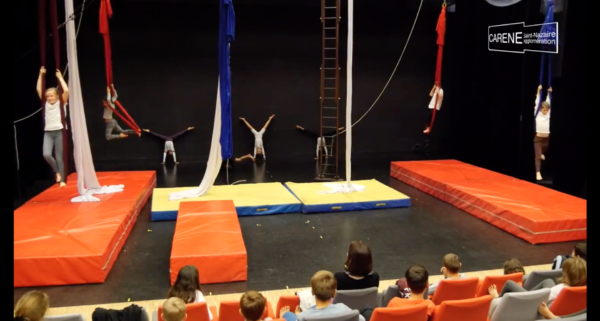 Cultural action on the territory
Fred Deb', keen to share her passion and take part in the cultural networking of her locale (44), divides her time between artistic creation, guidance of emerging artists and the development of cultural mediation projects for local actors.
Thus, with a team of experienced trainers, she offers artistic education and awareness-raising activities in aerial disciplines and more broadly in the circus arts.
She works with various audiences, schools, conservatories, neighbourhood houses, houses of youth, Senior homes, social, educational and medical institutes (IME, IEM)…
watch the video
non professional troup Air de Rien
For several years, under the artistic direction of Fred Deb ', the Air de Rien amateur troup has been investing in the region to offer its talents to as many people as possible and to transmit its passion for aerial disciplines.
Télécharger le dossier de présentation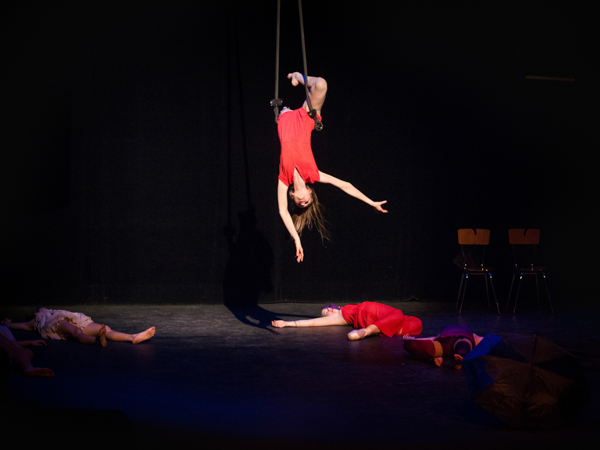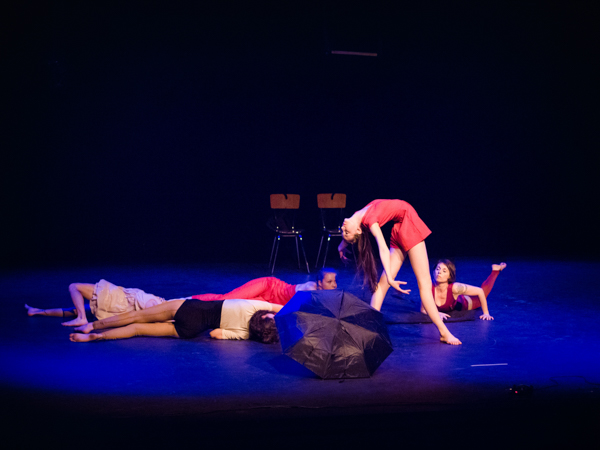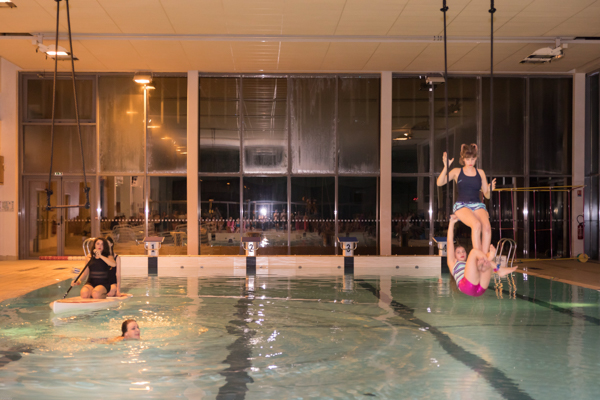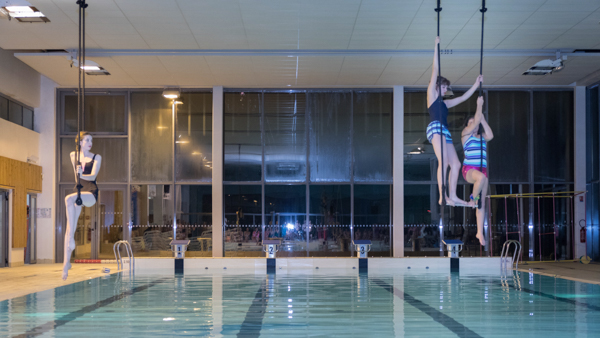 For several years, the LRDA association has been supporting Fred Deb's activities.
A team is currently working on a project for a space dedicated to Circus Arts. Its purpose would be to offer to a wide audience the opportunity to practice contemporary circus disciplines and to work on structuring the sector.
Its fundamental values would be defined as follows:
to be a laboratory for practice and reflection on the Circus Arts,
to be a living space which enables exchanges and blending,
to be a space that promotes social cohesion and access to culture for all,
to have an objective of high standards, rigor and transmission.