- Repertoire -
Created in 2008, short play of about 20 minutes
In this play, Fred Deb' continues her choreographic research around the hoop dress with the idea that clothing is an expression of individuality.
The shapes drawn by Fred's movements in her hanging red dress evoke the Bauhaus style and offer countless dreamlike images. An unsual dance that could come straight out of a David Lynch movie, the amorous encounter of the characters offers a vertical ballet of great sensuality.
"Innovative and original show renewing the genre" as Nancy Smith, director of the Boulder Air Dance Festival, writes in her book "Aerial Dance", "The Woman in the Moon" takes the audience into a sensitive world where technique blends into the artistic proposal.
The history of the hoop dress goes back many years. It began with Fred Deb's end of studies from the National Circus Arts Centre in 1992. Fred would arrive  on the ring, dressed in a long white dress, in which was hidden a hoop that rose with the artist, the dress remaining on the ground.
The character of the hoop dress was then the subject of numerous artistic proposals that made it possible to develop research around this apparatus:
– the white dress of "a princess", of a fairy , for the company Les ARTS SAUTS, from 1993 to 1996
– the fire dress on the show "les écorchés", directed by Pascualito, 1997
– the red dress in "Circustances", by choreographer R. Bunzl, 1998
– the sparkling blue dress of the stars of V. Bellegarde, 2002, 2003 and 2006
– the dresses and their colours have given life to multiple faces of the lunar woman's characters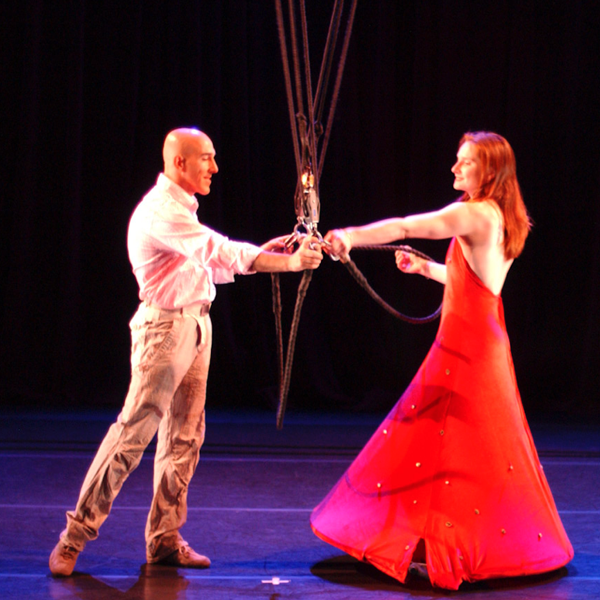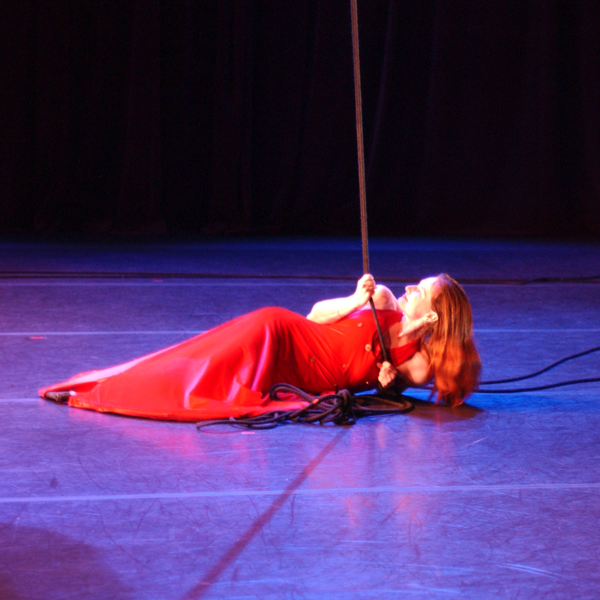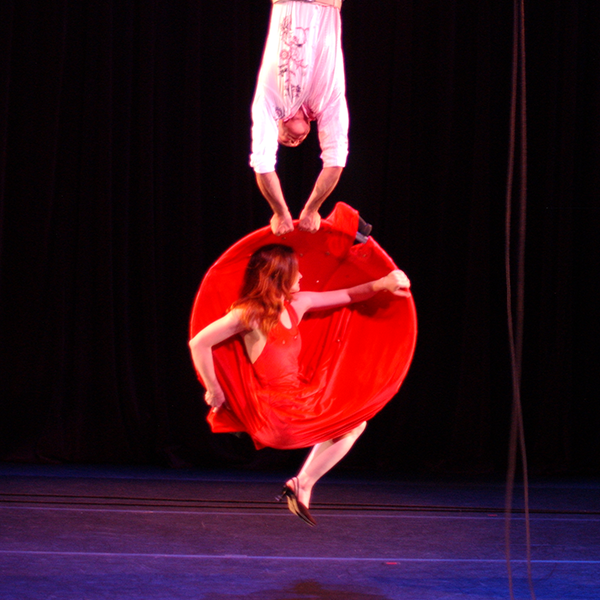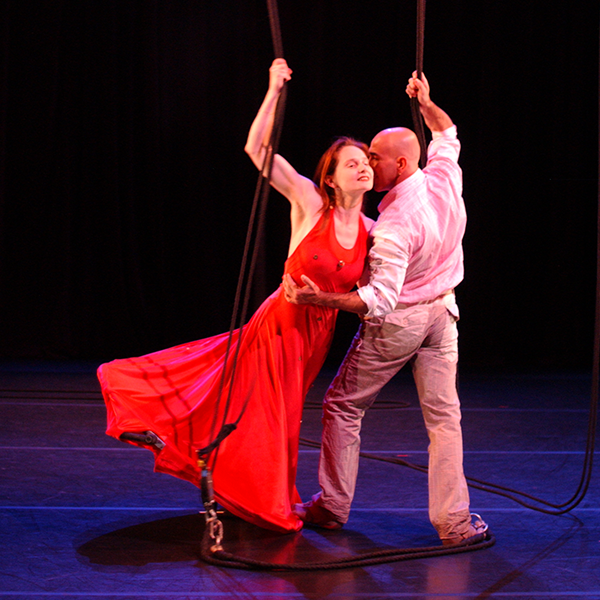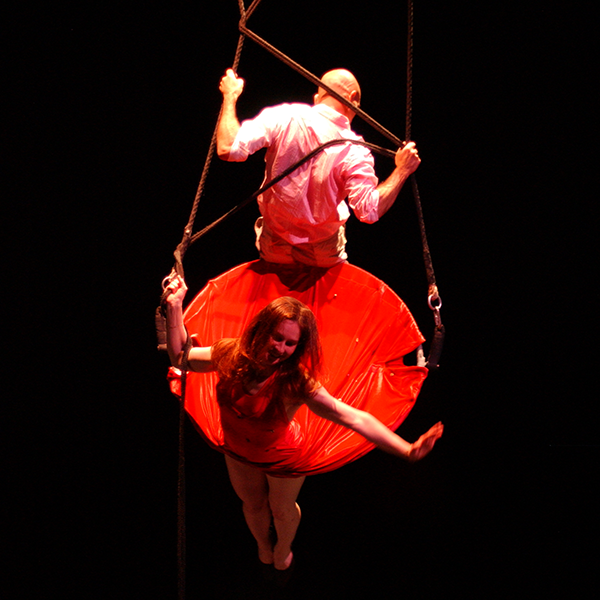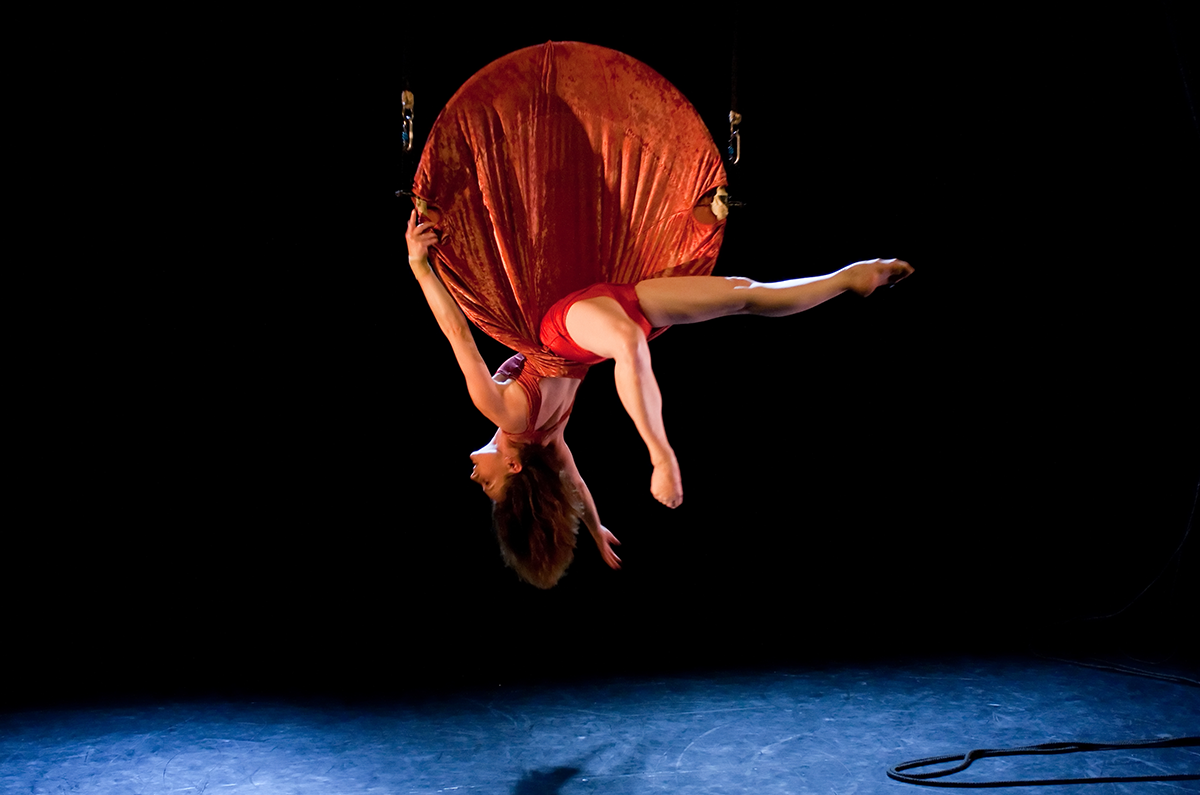 The Woman in the Moon", the company's star duet for several years, performed by Fred Deb' and Jacques Bertrand, was programmed throughout the world at various festivals:
• Aerial Dance Festival, Boulder, 2006 and 2008
• Contemporary circus festival Furies, 2010
• Irish Aerial Dance Festival, Letterkenny, 2012
• Contemporary dance festival of the Labo, Saint-Nazaire 2012
• Nuits du Cirque in Belgium, 2012
• London 2012 Olympic Games Ceremonies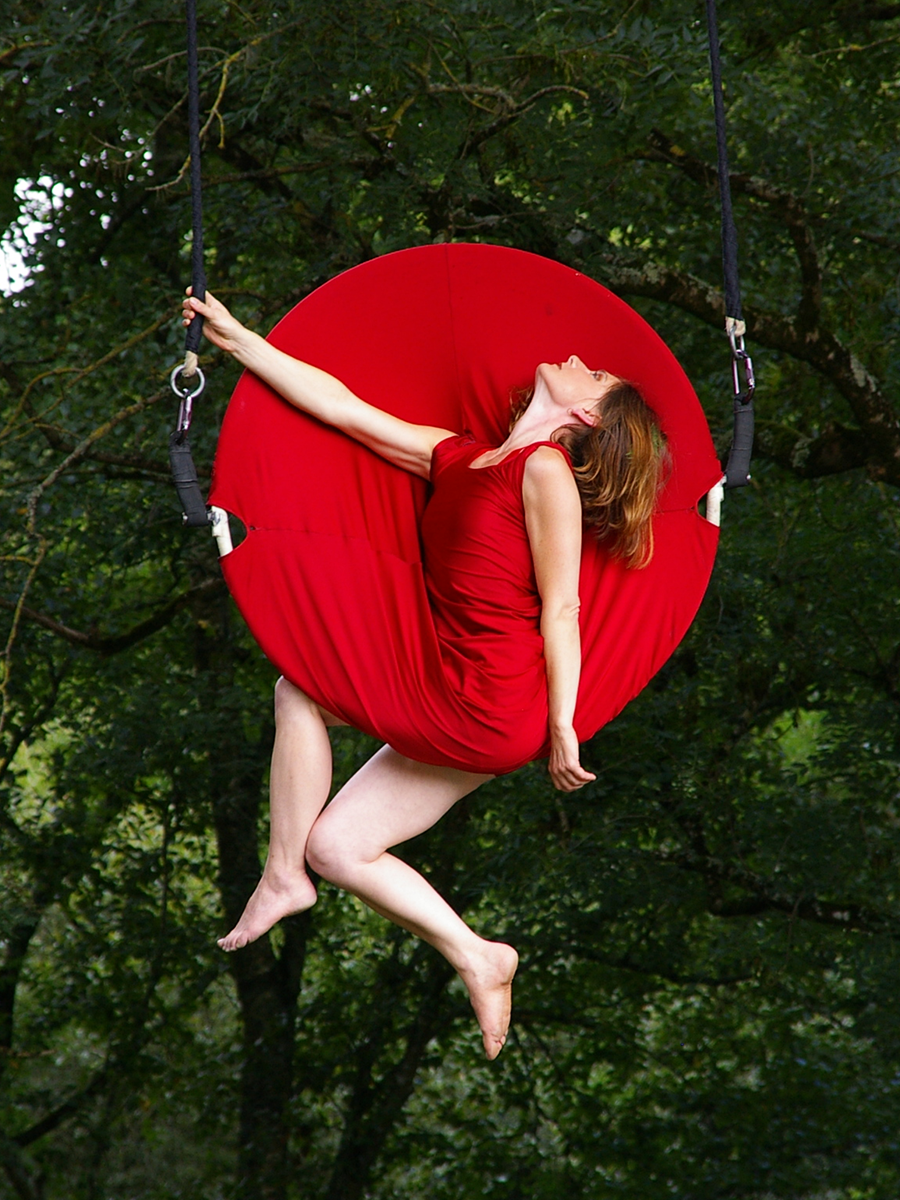 Fred Deb', aerial choreographer
Jacques Bertrand, artist, scenographer