- Repertoire -
Creation 2016, co-production Théâtre Simone Veil, scène nationale de Saint-Nazaire, duration 1 hour
At the crossroads of aerial and contemporary dance, Edges explores the limit, the border, this tenuous line between them.
A refined scenography composed of apparatus with evocative powers, verticals of various materials immerses the audience in a world that is both understated and strange.
A majestic, soft and cold fur, a lively and shimmering plastic panel, a simple, metallic ladder, images projected on bodies moving between earth and sky, dancers united by a system of counterweights, Fred Deb', Sophie Loquet and Vanessa Leprince play with the elements, they fully occupy the space to allow us to see behind the scenes…
Beyond the palpable matter, the truth of the play is also to be found in the void between the elements, the dialogue between reflections, the silences, the nature of the ties between the performers, the verticality, the horizontality, the oblique lines!!!
With this choreographic trio that disrupts the codes, cloud the issue, Edges invites us to broaden our perspective and question our perception of reality.
Michelle Le Dizes, playwright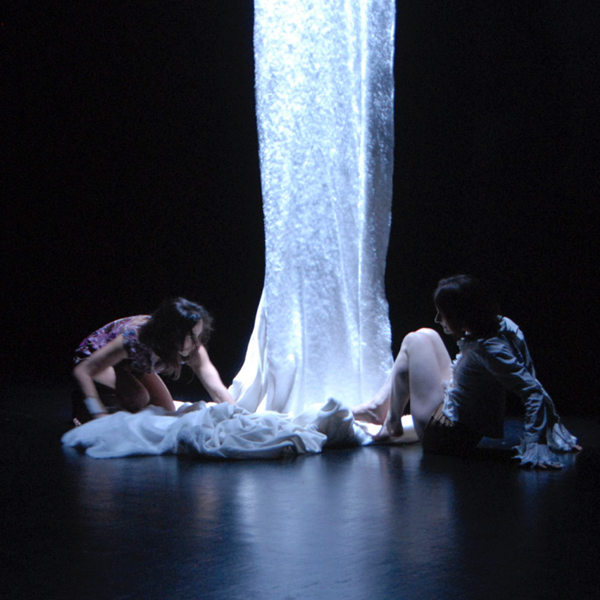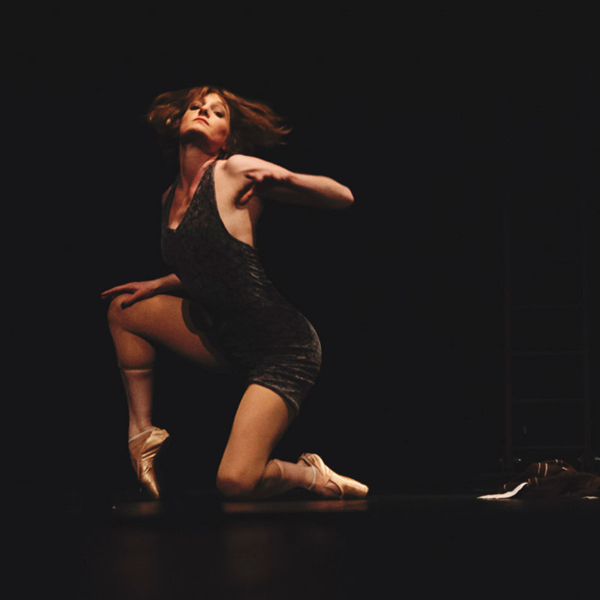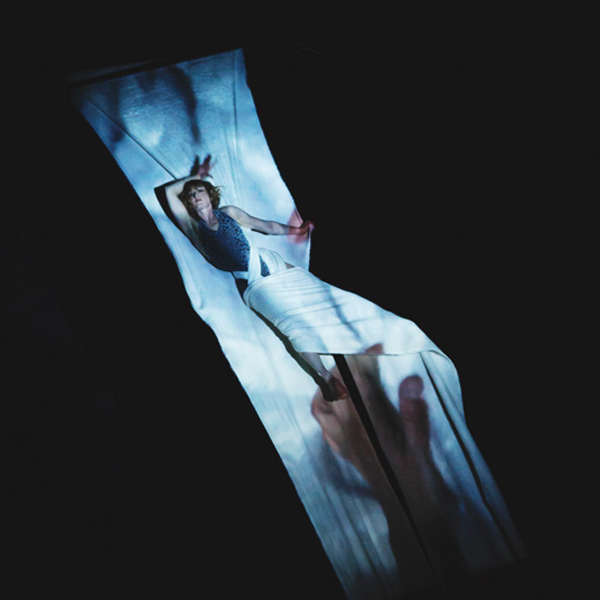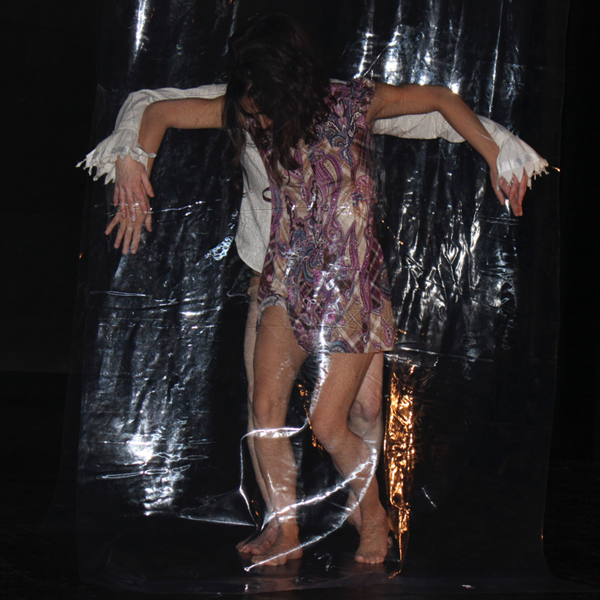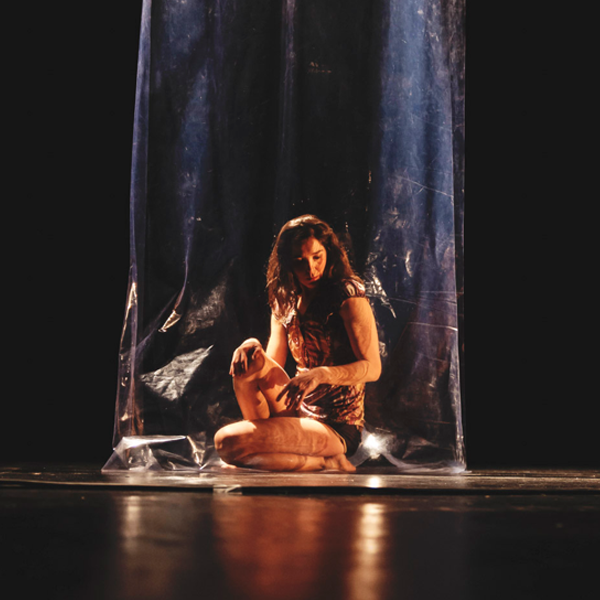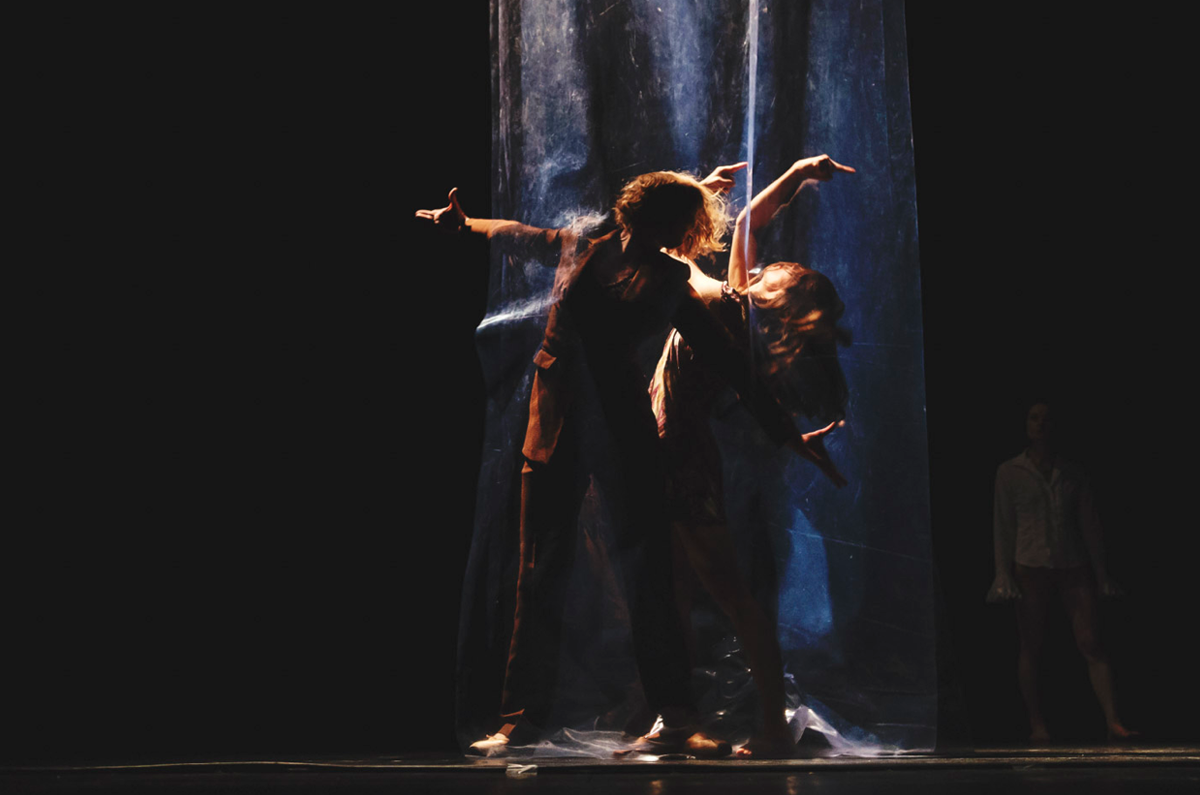 The dancer moves through the long clear plastic ribbon. It protects her but also makes her captive, she tries to escape, the static electricity in her hair gives her a halo that the light effects turn into something fantastic.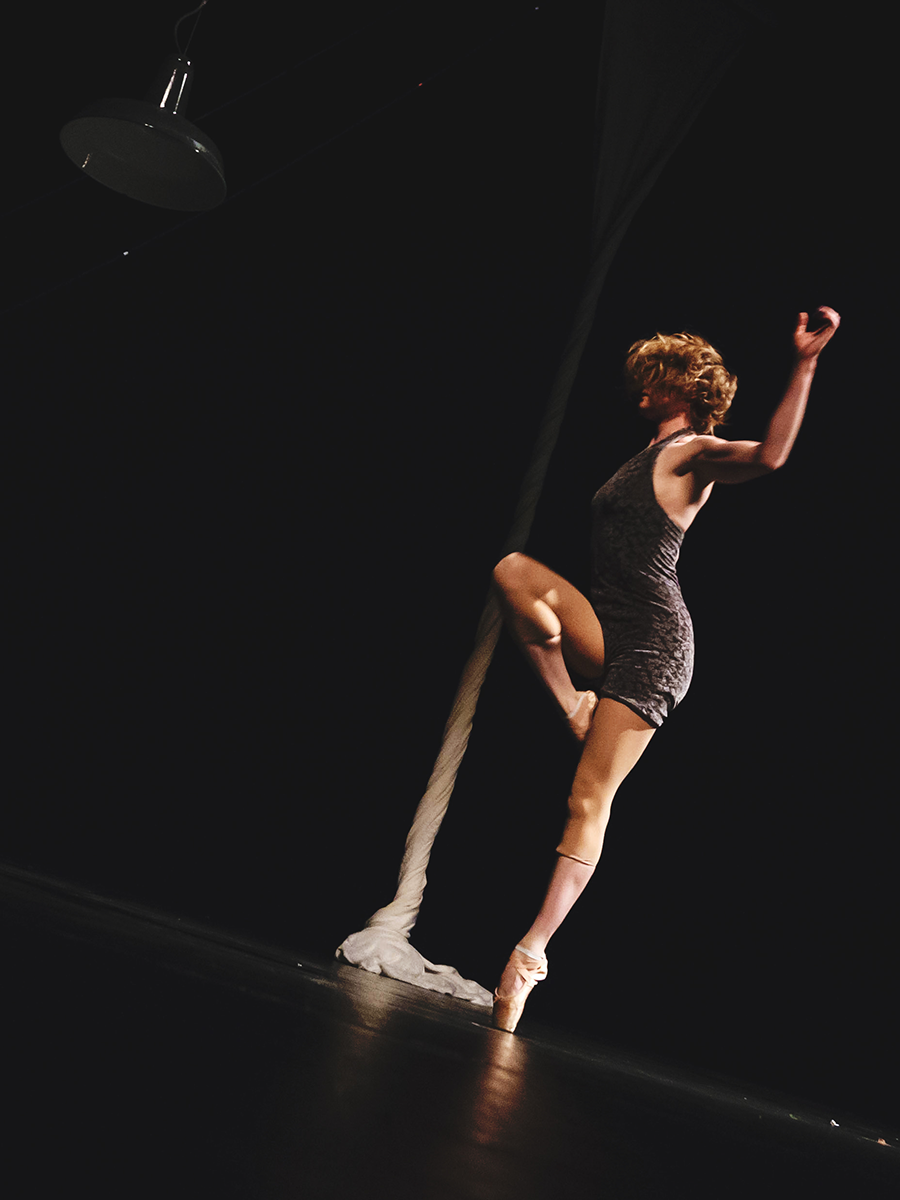 Fred Deb', aerial choreographer, author of the show
Vanessa Leprince, choreographic artist
Sophie Locquet, choreographic artist
Oeil complice: Mélissa Von Vepy
Playwright: Michelle Le Dizes
General manager: Jacques Bertrand
Production : Compagnie Drapés Aériens
Coproduction : Le Théâtre, Scène Nationale de Saint-Nazaire
La ville de Saint-Nazaire
La Spedidam
Le Conseil Régional des Pays de la Loire
The Loire Atlantique Departmental Council
La ville de Besné