- Repertoire -
``Frida``, creation 2014, duration 25 minutes
Fred Deb's wish with this new creation is to address the themes of the life cycle: from birth to maturity: learning to walk, growing up and ageing. A shower illuminates the artist from behind, we only see the muscles in the semi-darkness, which will tighten and gradually come out of confinement and then open up to the outside world: the choreographed birth, the first intimate dance duet. Learning to walk begins with the relationship to the ground, how to get a grip, first of all a grip on the whole body, since a child crawls, explores space lying on the floor and being handled by their peers. Getting of the ground, getting out of it is sometimes a clumsy process, with a fall at the end, repetition of gestures that are sometimes hesitant, then assisted and supported. During this learning phase, the ground may appear slippery, sticky with a falling away feeling. Then doors will open to Frida and allow her to escape from this situation, by rising, lifting herself up, guided by a rope, suspended by the object, handled by mankind. Release, air, ropes as the backbone: learning to move, to walk. Thus the character will find their freedom, their path, their autonomy, and will succeed in standing up for themself. A learning process, of which the conclusion is not yet known.
Rich from her travels, her collaborations and her previous creations, Fred is developing Frida's universe. Frida is the solo of the maturity, the maturity of a research on materials, aerial and dance sensations, of a career already full of various and plentiful experiences… During the work residencies, an thought became clear and obvious, and this thought carried the project and gave it even more meaning: the inspiration of Frida Kahlo's work imbues Frida. Fred Deb's personal research share similarities with the world of Frida Kahlo, who wrote: "I was thought to be a surrealist. That's not fair. I've never painted dreams before. What I represented was my reality."
Fred herself wants to represent her reality in her works. This solo is intended to reflect the existential struggle of human learning.
Michelle Le Dizes!!!!!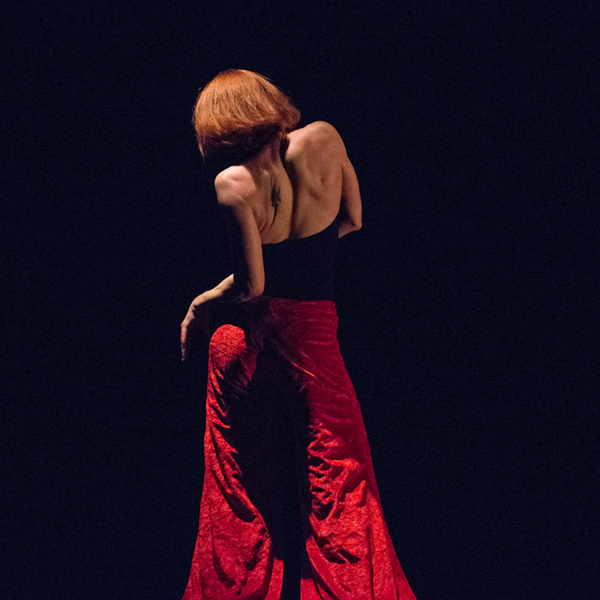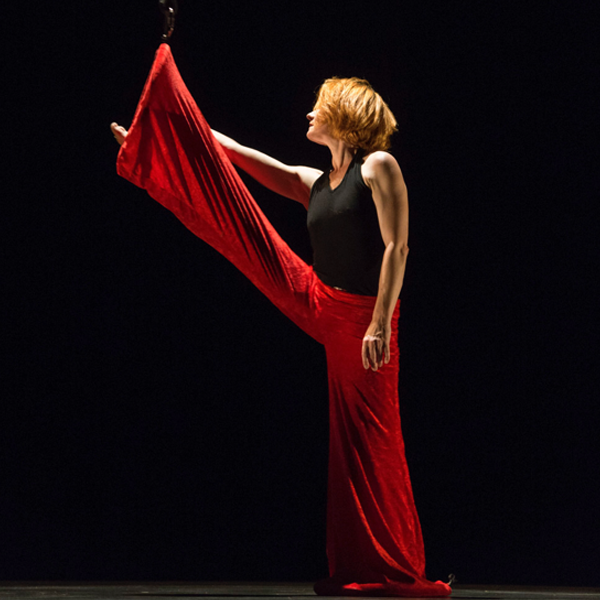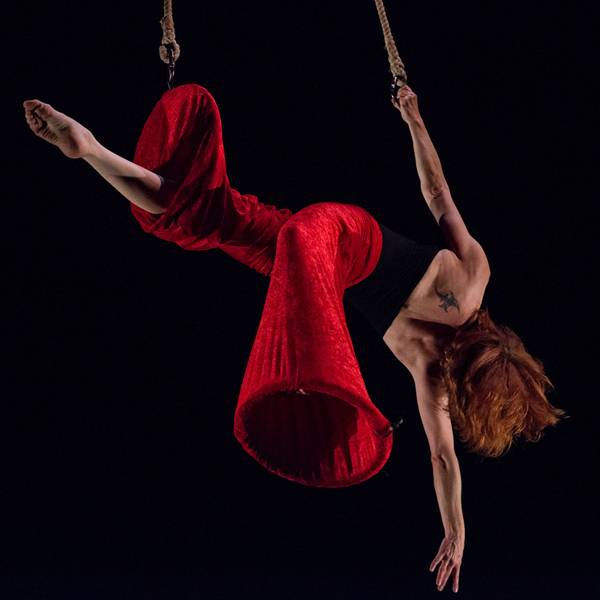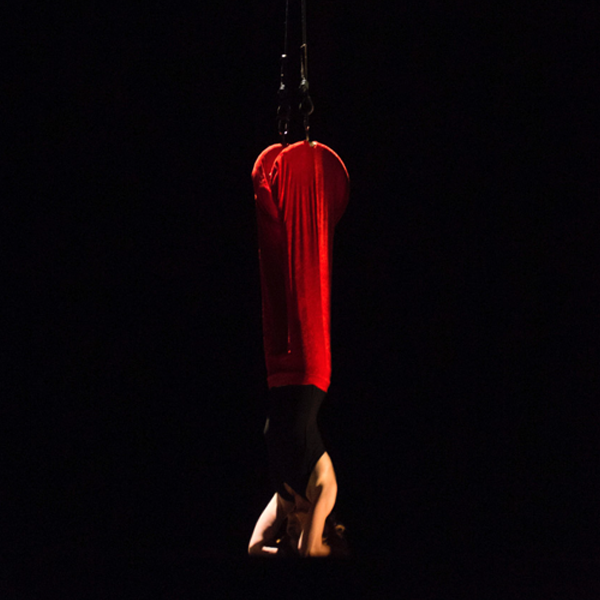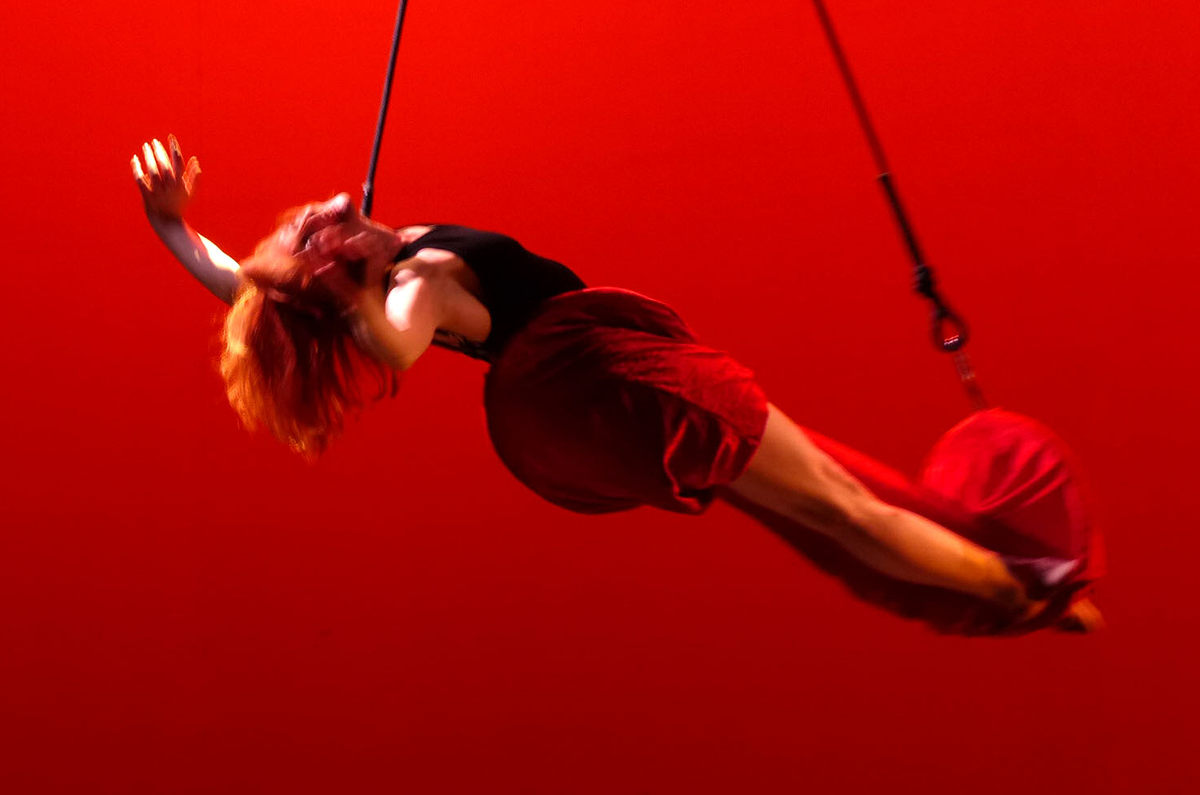 Press during the « Floor to Air Aerial Arts Festival »
Santa Barbara, California, USA, First of march 2014
Among them is Fred Deb, a graduate of the famed Centre National des Arts du Cirque (National Circus School) in France and one of the original creators of aerial fabrics. Deb now runs an aerial dance festival of her own in France, as well as heading up her company, Drapés Aériens. Paloma waxed rhapsodic as she discussed Deb's impact on the art of aerial dance."It's amazing to be living in a time when we can work with someone who actually created the apparatus we're working on," she said, adding that as a performer, Deb "oozes sensuality. You want to watch her walk. She can just sit on stage and make a hand gesture, and you're riveted."
One of the star performers was Fred Deb who came all the way from northwest France to do a very unique solo act in a very unique costume that she invented. She is also one of the creators of the entire field of silk aerial performance.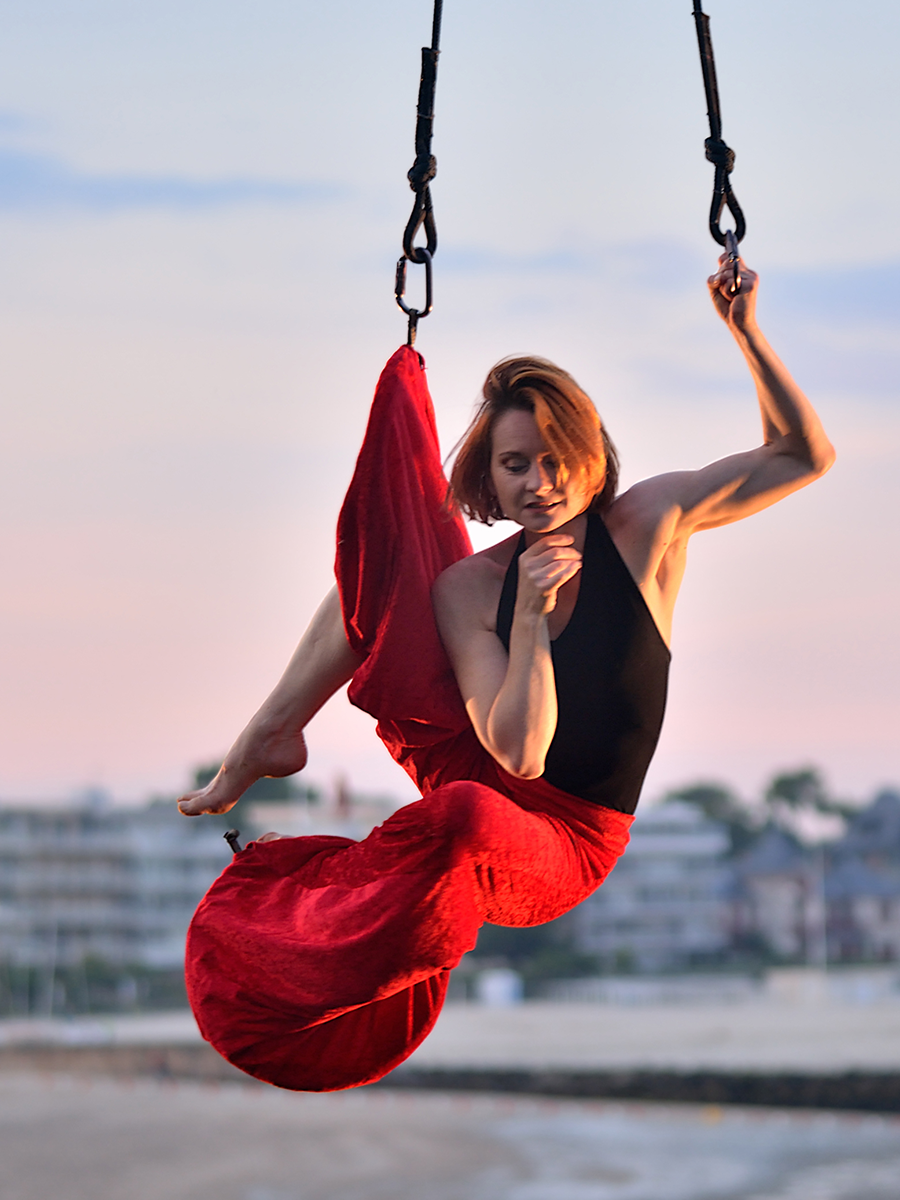 A Cie Drapés Aériens's production
Staging and interpretation
Technical assistance (against weight)